Short videos on social networks
Posted on January 9, 2023 • 11 minutes • 2131 words • Other languages: Русский, Українська
Table of contents
In order for your SMM to give results, you need to actively use new types of marketing. Short videos are the trend of social networks in 2018. Video content attracts the attention of users, promotes the brand and increases sales.
So why are short videos so popular and how to use them correctly so that marketing in social networks gives results?
Why short videos are trending
It is known that more than half of people (65%, to be exact) are visual. Add another 30% of audio to them and you will get 95% of users who will watch the video than read the text.
The level of concentration of users of social networks is constantly decreasing. Therefore, when creating videos, duration plays a very important role. The faster and easier the content, the more likely it is to interest viewers. Short videos manage to attract users' attention before they scroll further.
Growth of user involvement
According to HubSpot, 55% of users watch a video on social networks to the end – still the best rate among all types of content. And short videos are just a double win for your SMM.
According to Brightcove research, short videos on social networks get 1,200% more exposure than posts with text and images. And likes and distribution increase the organic reach of publications and improve brand recognition in social networks.
Increase in traffic to the site
A high-quality short video attracts attention, interests and most importantly – motivates to learn more about your business. Add a link to the site or an interactive button in the description – and you will get a noticeable increase in traffic from social networks. Increase in the level of trust in the brand
Video content makes the brand closer to potential customers. Short and unforgettable videos convey your values ​​to the audience, solve problems, teach, motivate and even delight. All this builds positive and trusting relationships with clients in the future.
Increase in conversions and sales
According to 70% of marketers and entrepreneurs, videos give more conversions than other types of content.
Make a high-quality call to action and the video will convert more potential clients into your customers. This will immediately affect sales – video marketing increases the income of companies by 49% per hour, unlike those who do not use it.
What is important for creating short videos?
Duration
It is known that the less time the viewer spends watching the video, the better it works. What is the optimal length of a video in social networks? According to Wistia research, the optimal length of a video is up to 2 minutes, and after that, the interest of viewers decreases with every moment. The BuzzSumo company has almost the same results – according to their data, more users are interested in videos of 60-90 seconds.
Quality
Research by the AOL company has shown that the key characteristic of video is quality. More than half of the respondents (namely 58%) answered that they lose patience and turn off the video if they are not satisfied with the quality.
Call to action
A high-quality call to action is the link between the video and the useful action you expect from the user. You can shoot great videos with thousands of likes and hundreds of reposts. But if you do not offer the next step after viewing, then you are making a big mistake.
What to offer the user? Ask to comment on the publication, go to the site, register, call and whatever. Develop a relationship with a potential client to convert him into a real one.
TOP-3 sites for publishing short videos
While video content is supported by all popular social networks. But this does not mean that you can create a video and simply download it everywhere. Each platform has its own characteristics that should be considered in order for your SMM to produce results.
Facebook
According to Animoto, Facebook is the best platform for promoting with the help of video – 8.4 times more effective than others. Autostart also played its role here. And recently, Facebook also announced its own video platform Watch – an analogue of YouTube – which will be convenient for marketers and business owners.
Here are some tips for integrating short videos on Facebook:
According to Digiday research, 85% of viewers watch videos without sound. Be sure that your video is perceived even without audio accompaniment. Or add subtitles to it. Facebook ranks own videos higher than links. According to Social Bakers, an uploaded video will get 10 times more reach than a video hosting link. In addition to ordinary videos, try new video formats on Facebook. Not all entrepreneurs have entered them into their SMM. So, you have an opportunity to stand out from your competitors.
Online broadcasts
According to statistics, users comment on online inclusions 10 times more often than regular videos. Popular live shows last an average of 20 minutes. But with a maximum broadcast duration of 4 hours, even that is relatively fast. In this format, it is good to highlight the organization of events, answer questions or quickly share something relevant with subscribers.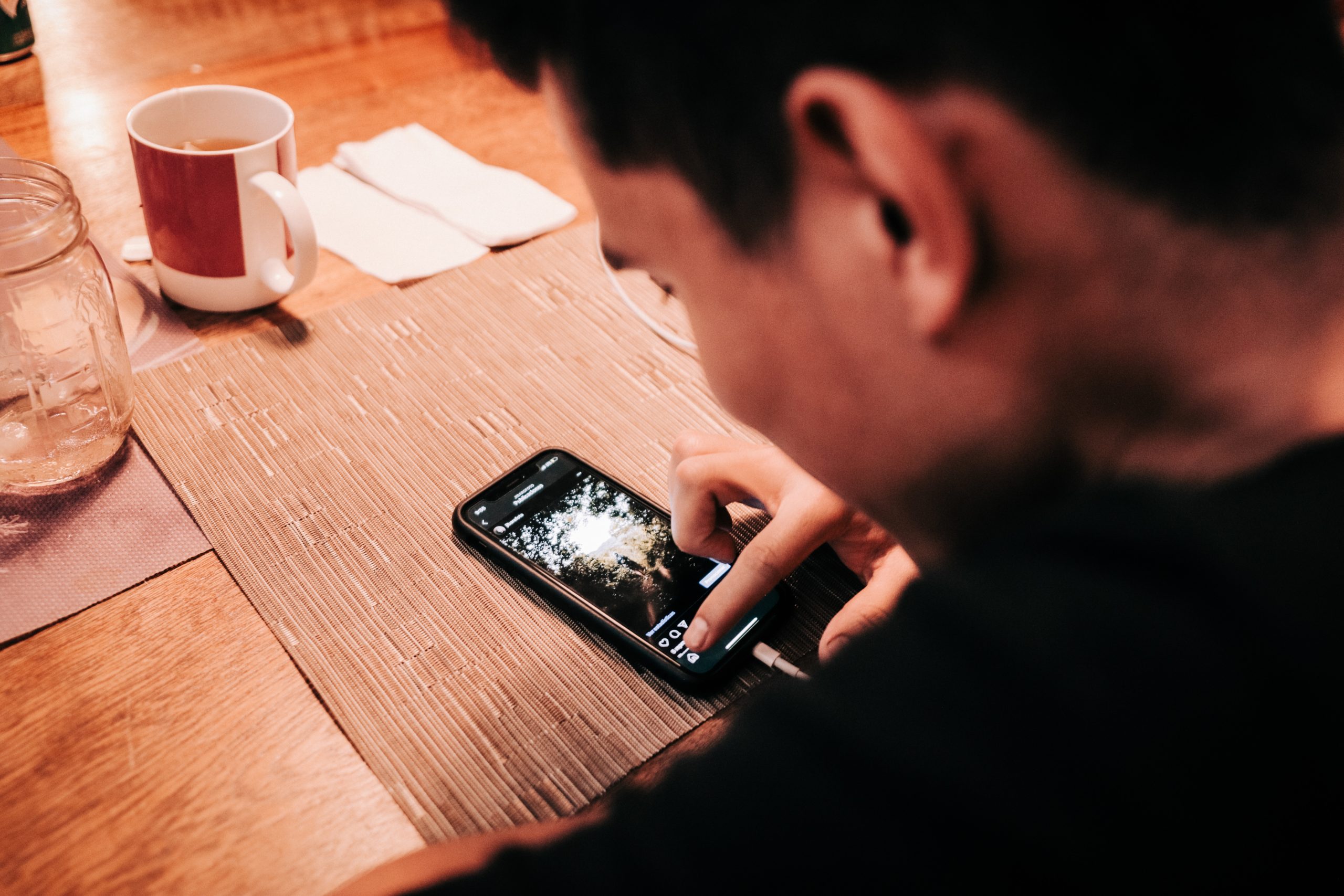 360° panoramic video
This format allows you to change the viewing angle during viewing. According to a YuMe study, 36% of viewers say they are more interested in looping videos than regular videos. In this format, it is good to shoot locations – office, shop, event venue. But know that you need a special camera to shoot.
Instagram
According to Brand Networks, the share of video advertising on this social network has grown to 65% over the past year. Competing for users' attention has become more difficult. It is important that the video content is concise and catchy. Encourage emotions – intrigue, mesmerize, laugh, provoke and entertain.
The main role in creating a video for Instagram is played by the duration. Short videos can be posted as a regular video in the feed (60 seconds) or in a disappearing story format (10 seconds). But a live broadcast (also disappearing, by the way) can be conducted for up to 1 hour. You can also conduct joint broadcasts.
Youtube
Today, YouTube is the second most visited site in the world after Google. According to statistics, users watch about a billion hours (!) of video every day.
This platform specializes in videos, so the video quality requirements are higher here than in other social networks. But the duration is not so important – when opening YouTube, the user is already ready to spend time here.
On YouTube, your video competes with others right as you watch it. It distracts viewers, makes them forget about you and go watch cat videos. How to keep them?
Create the most useful content: videos, reviews, etc. Make sure that the video is engaging from the very first seconds.
Work on a name that will respond to user requests. Make a high-quality description – it will attract the target audience. Choose an eye-catching frame for your screensaver.
So, we've learned why and where to post video content to make your SMM work. Now let's look at examples of how to create short videos that will interest your subscribers. and with a potential client to convert it into a real one.
1. Teach the audience something new
Educational videos are top content. Imagine that you can learn something new in 2 minutes without much effort. Cool? This is what your audience will like. But teach only what you are good at. If you deal with building materials, show how to properly glue wallpaper in an apartment.
2. Present your product
This is the main thing that comes to the mind of those who sell a certain product. Of course, it is important and necessary to inform about the product. But among many video reviews, it is important to stand out and be remembered by users. Come up with an extraordinary approach to the presentation to bypass the competition.
Remember that this format can easily turn into intrusive and uninteresting advertising. To avoid this, talk not about the product, but about the benefits it provides.
3. Demonstrate your capabilities
Another option to demonstrate professionalism is to show what you are capable of. Do you do interior design? Then make a "before" and "after" video and show how an old apartment was turned into a cozy corner in hi-tech style. The audience needs to make sure that if they do, it's only you.
4. Consult by choice
This method is a cross between a training video and a product demonstration. It is often difficult for the user to make the right choice when it comes to purchasing. Help him and he will thank you.
Tell the main principles of choice, share your personal experience. So the user will receive both valuable advice (which is important for him) and a portion of brand advertising (which is important for you) in the form of a logo, interactive buttons, etc.
5. Make an announcement of events
If you regularly organize events, use video invitations. This format is more personal – it's like you're personally inviting users to join you.
Inform why you should participate, what will be interesting, and be sure to make a call to action – for example, offer to register.
6. Show the "background" of your company
You can show video testimonials and make expert videos, but you will not attract users. And you can publish a video of how the entire team, including the founder, works on packaging a huge order – and you will be respected.
Show what is happening behind the scenes of the business and you will bring your company to life. It is important for clients to know that you are "your own" – you like to joke, be lazy, and sometimes work late.
7. Introduce your team to the audience
People like to work with people they know. That is why it is so important to share your values, explain what makes you better than others and who is responsible for the main stages of work in the company.
You can shoot a joint video about the company or a small blog where you introduce users to each member of the team.
8. Share positive feedback
Video testimonials are an important marketing strategy tool. Demonstrating how you solve real people's problems is the best way to build trust with potential customers.
Both your client's feedback and your story about the work performed will be effective.
9. Share information and be helpful
Even if you don't have a product, an event, a team or a panoramic camera, shoot anyway. Share valuable ideas on the topic, tell the news – in general, just be present in the feed and be useful.
10. Encourage emotions
When you appeal to reason, you sell a product. Such relations will cease as soon as it is more profitable to buy from competitors. But if you appeal to emotions, you sell values. It helps build a unique relationship with the audience and turn customers into true fans.
With the help of video content, you can make customers more loyal to your brand. So don't just teach and sell, but entertain and inspire.
Conclusions
Successful entrepreneurs are already fully utilizing video content in SMM. Be trendy too!
Use every option possible to create quality short videos and you will see how effective social media marketing can be.
If you want to order a video clip and increase your business income, contact us and we will offer the best solution for your budget!