How to Measure the ROI of Your Videos- A Beginner's Guide
Posted on January 9, 2023 • 7 minutes • 1304 words • Other languages: Русский, Українська
Table of contents
Modern marketers are faced with the need to prove the profitability of their marketing activities.
Looking at endless streams of data from dozens of sources and analyzing many different metrics or features, you might think that online video is a kind of puzzle.
It is a clear fact that video is becoming the dominant type of content on the Internet (70% of Internet traffic is predicted to be video by 2019) and is the hottest commodity in the marketing world, but there is still no accurate system to measure its impact on business, which is understandably a concern. Too often we hear that "no video is better than having bad video".
A lot of marketers are just waiting for their video content to somehow go viral. We will talk more about these unrealistic expectations a little later. Now, let's note that any discussion of video ROI should begin with a clear understanding of the business goals of each individual video.
In practice, there are simple methods and tactics you can start using to better understand and measure the ROI of your online video.
LEVEL 1
View count tracking
View count is the most basic and obvious sign of online video success. Obviously, the higher the number of views, the better the video circulates on the Internet and the more likely it is that you have created something worthwhile. However, you can get more specific information by analyzing the number of paid views (PPC, video ads at the beginning of the video on YouTube , Facebook campaigns, etc.) and organic (reposts on Facebook, Twitter, etc.).
Remember that in the world of B2B video, a low number of views is not necessarily a bad thing if you are getting views from a highly specialized audience that you want to convert (which is common for B2B marketers).
LEVEL 2
Sustainability of attention
In addition to the total number of views, it is very important to know exactly how long people watch the video and whether they watch it to the end. You can start measuring these metrics with free YouTube Analytics tools. In doing so, you can determine when to stop watching, as well as the most exciting moments of your video, and even make the necessary adjustments along the way. This can also be done on Vimeo and other video hosting sites, which we'll cover later. Video engagement is the next step in understanding the effectiveness of your video. In particular, you should look at:
1.Number of reposts/retweets/likes
Gives an idea of the number of people who liked your video so much that they decided to share it or add it to their favorites on different social media platforms.
2.Number of subscribers
After posting a video, do you notice an increase in YouTube subscribers or Facebook followers?
3.Comments
It is not enough to look at the number of likes. You should also read the comments on YouTube and Facebook and analyze what people are saying about your video and what exactly they are talking about in it.
4.Press review
Does anyone mention your video in their article or blog post? Do people make response videos or parodies?
5. CTR
For example, test email newsletters (one version of the email with video content, the other without it) and evaluate their click-through rate.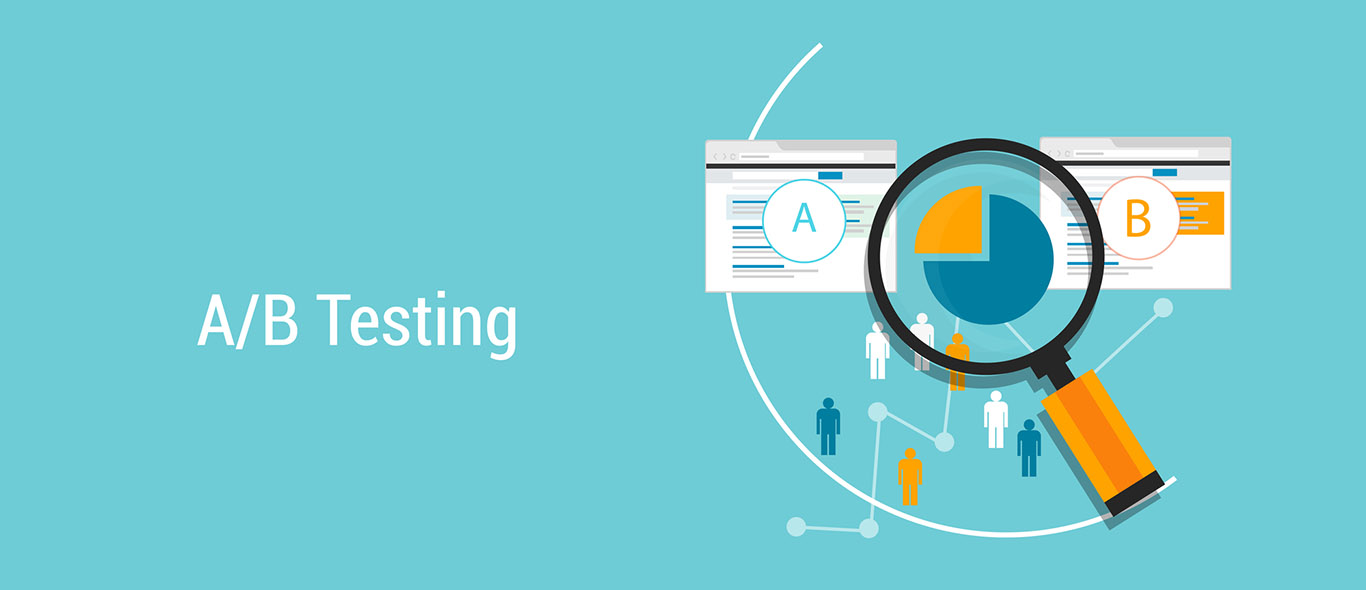 LEVEL 3
Split testing
Obviously, when the purpose of a video is to stimulate a certain action or achieve another business goal, then you can see its real ROI. Although the above metrics are of course also important when evaluating the overall value of your content. One of the easiest ways is to assign a simple and clear goal to the video. No "I want this video to go viral" bullshit! This way of thinking is extremely naive, because unless your viewership is in the millions, it's unrealistic to expect a video to go viral. Strive for your video goals to be similar to those of your text-based content. For example, a video might have a purpose such as gathering information from potential customers, persuading customers as they move up the sales funnel, or providing information about a product.
Let's say you want to record a video that gets visitors to fill out a registration form on a landing page. You can do two things. 1) A/B test your landing page and see which version works better – the one with video or the one without. Studies have shown that adding a video to a landing page can increase conversions by up to 80%. 2) If you can go one step further and assign a monetary value to each lead generated, you can estimate ROI by comparing the cost of a video to the value of the leads. If the goal of a video on a particular page is even more specific, such as persuading a customer to purchase a product, an even more accurate ROI can be obtained.
LEVEL 4
Paid Video Marketing Platforms
As shown above, there are many metrics and activities that help you figure out the ROI of your video content for free using some basic tools. However, if you have a lot of videos, you should consider using a paid video marketing platform.
Unlike public video hosts such as YouTube and Vimeo, these private platforms* focus specifically on the identification of viewers and their behavior in terms of video interaction. What's more, these platforms can be integrated into your organization's existing marketing automation or customer relationship management system (Salesforce, Marketo, HubSpot, etc.), giving you all sorts of video interaction data down to the level of each individual lead. They also have many other great features such as "email gates" to encourage viewers to leave contact information before watching videos, etc.
CONCLUSIONS
Clearly, in today's marketing world of data tracking, analysis, and KPIs, the prospects for using video content can seem bleak and risky. And while it's true that video is a completely different story, there are practical ways to measure its ROI. As mentioned above, any discussion of ROI should start with specific business objectives, as there are many goals that can be achieved with video, such as increasing brand awareness, increasing sales, encouraging registrations, or even just providing product information. These goals will determine the type of video content required.
Just wanting to make a video viral is really not enough. Your video will be much more profitable if you set clear and specific goals for this content.