Posted on January 9, 2023 • 4 minutes • 831 words • Other languages: Русский, Українська
Table of contents
What you need to know about creating cartoons?
The main difference between cartoons and other types of video content is that with the help of special techniques it is possible to create moving characters, as well as their environment. In the world of the film industry, a cartoon is often called animation, since in translation this word means "revival". Every year, huge corporations produce colorful and vibrant cartoons, the main purpose of which is to entertain the consumer.
Cartoon is often used to create advertising, as well as educational content. This is due to the fact that this type of video has a viral nature, which means it spreads quickly, which allows it to attract a large amount of attention. The company or brand becomes more recognizable, and also gains a large number of new customers.
When making cartoons, any ideas of the customer can be translated into reality. With the help of colorful moving characters, you can convey any amount of information to the consumer. In addition, this type of content is easier to perceive and also able to evoke positive emotions.
Cartoon production: main stages
Making an animated video takes a lot of time. To create it, special equipment is used, but in some cases, characters can be drawn manually. The whole process can be divided into several stages, namely:
Training. Before starting work on creating a cartoon, it is necessary to discuss all the details with the customer in detail.
Scenario. Writing a script is necessary in order to embody all the conceived ideas and not forget anything. When it is created, all characters are indicated, as well as the sequence of the entire video.
Rendering. A draft layout is being created. At this stage, you can already see how the characters will look like in advance. The storyboarding and preparation of the main frames that will be used in the video are also performed.
Animation. Artists are working on creating images of all the characters, as well as the environment. Work is underway on textures, items and other objects used in the cartoon.
Treatment. This is a labor-intensive stage that combines many processes. During it, musical accompaniment is recorded and voice acting is performed. For this, professional musicians, actors or announcers are invited. Post-production work is underway, including editing.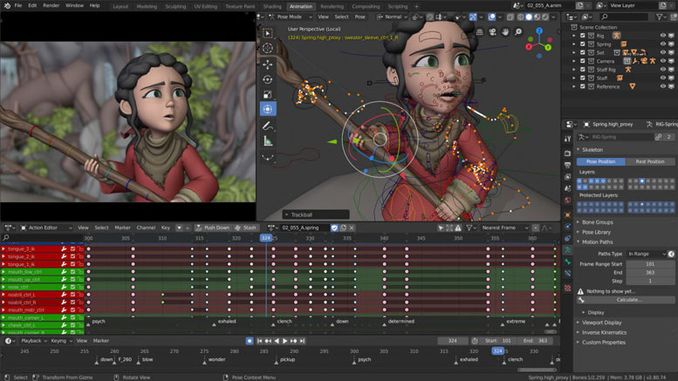 How to calculate the cost of making a cartoon?
You can find out the exact price for creating a cartoon only after the whole idea has been fully voiced. The cost of such content is influenced by several factors, namely:
Animation. When making a cartoon, 2D or 3D computer animation is used, as well as stop motion and other technologies. The first is much cheaper, so projects made using this technique will cost the customer less.
Length. To create long cartoons, you need to attract a large number of specialists, so the cost of such a project will be more than a short cartoon.
Initial data. Projects where there are already some developments, for example, a finished script, will require a smaller budget, because part of the work has already been completed.
Urgency. If there are time limits, the cost of the cartoon can increase significantly. This is due to the fact that employees will need to work overtime, and in some cases it will be necessary to attract additional workers.
Cartoons from Alpina Production
You can order a high-quality cartoon at the lowest and most affordable prices in Ukraine by contacting the Nazvanie company. We work with clients from different parts of our country, as well as residents of foreign countries. In our work, we use the latest software, which allows us to create high-quality content of varying complexity. You can get more detailed information about the services by calling our office.