Video for business
Posted on January 9, 2023 • 8 minutes • 1681 words • Other languages: Русский, Українська
Table of contents
A beautiful video with a pleasant voice acting is a powerful tool for promoting goods, services and brands. Many companies have been using this method for a long time, including businesses such as Apple, Volkswagen, Turkish Airlines, Pepsico and many other organizations and major corporations.
Many people mistakenly believe that making a video for a business is difficult, expensive and time-consuming, which is why the idea of ​​promotion through video content remains unrealized. However, in practice this is far from the case, especially if you turn to the right performers. But first things first.
Can you take it off yourself?
Another misconception is that you can shoot a video to promote a business yourself, thereby saving on the services of a professional studio. On the one hand, it is really possible to record a relatively high-quality video on a modern smartphone, but this is a small part of the finished product. Voice acting, graphics, special effects – all this plays an equally important role.
Creating a marketing video that will really sell a product, service or brand is the prerogative of professionals in their field. The studio has a staff of specialists with extensive experience in shooting and editing, expensive equipment that an ordinary person cannot afford, as well as technology, paid editing software and the ability to use it all.
Conclusion – if you are interested in shooting high-quality video for business promotion, definitely contact the studio. Trying to save money will not give you anything but disappointment in the result and the need to pay twice in the future for the right shooting.
Why is video the best?
There are many methods for promoting goods, services and brands, but only video content gives the maximum increase in product awareness. This is due to a wide range of reasons:
A dynamic picture attracts more attention than a static one. Thanks to this, videos convey information to the viewer better, convince more effectively, and sell the brand.
Wide opportunities for distribution of video content. An advertising or informational video can be easily posted on social networks, posted on a website, reposted.
A video is much more likely to go viral than an image or text. There are plenty of examples where promotional videos have gained hundreds of millions of unique views.
Videos are remembered by the human brain better than plain text. Audiovisual information is stored in memory for 60-65% longer than textual data.
Statistics show that social media users are much more likely to repost videos than purely text posts or images. This is what is needed to promote the brand.
Well-shot video content gives the viewer a sense of expertise. This, in turn, increases loyalty and eliminates objections, which is extremely important in sales.
Even on this, the benefits of video advertising for business promotion do not end at all.
What will be the result?
A high-quality advertising or presentation video, filmed with professional equipment, works wonders in terms of business promotion. Consider the main effects of the video.
Increasing conversion
Ease of perception, great recall, and retention are key factors that make people want to buy more from a company that produces quality video ads. By regularly publishing such content, you can increase the conversion to 30% or more.
Increase return on investment
An increase in conversion means an increase in the company's profit, and with it, the return on investment grows. Partners and shareholders receive more income, which in turn has a positive effect on their loyalty. They are ready to continue to stay with you, and all thanks to advertising.
Customer acquisition
Who do you think the customer will buy from – from a company that doesn't skimp on video ads, or from a business that doesn't seek to attract the attention of potential buyers in any way? The answer is obvious – promotional videos provide maximum involvement of the target audience.
Growth of business loyalty
Properly filmed video advertising builds trust in the business from potential customers. Market research data shows that more than 50% of people who shop online watch videos about a company or product they are interested in.
Informing buyers
Video advertising does not necessarily only promote a company's product or service – it also provides the viewer with valuable information regarding the features, capabilities, uses and benefits of the product. This plays an important role in increasing sales conversion.
Engaging site visitors
If you place a video on a one-page site or an online store page, you will get more engaged visitors. High-quality advertising will attract the attention of viewers, they will stay on the site longer, which will let search engines know that the page is relevant.
Savings on advertising
Oddly enough, shooting even a high-quality promotional video is often several times cheaper than many traditional advertising tools. That being said, remember that you get a much higher return, which, combined with the savings, makes video a great choice.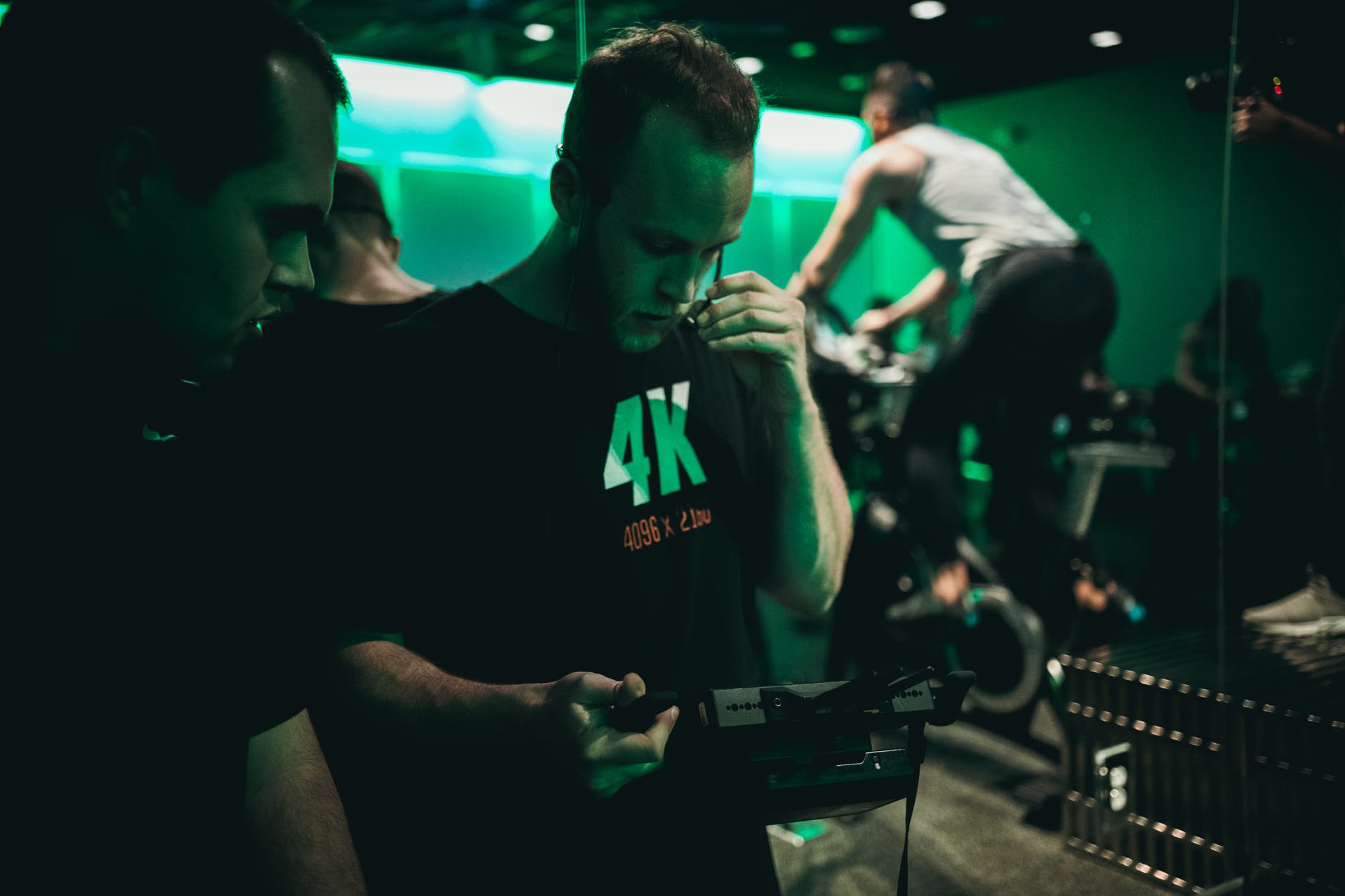 How is filming going?
Production of presentation videos is a much more complex process than just shooting a video sequence. For the production of a quality product, the efforts of experienced cameramen, editors, directors and specialists of other profiles are combined. The work includes the following activities:
Create a script.
In order for the video to hook the viewer, evoke an emotional response, and remain in the memory for a long time, it is important to think over the plan and the video sequence even before the shooting begins. This is done by creative people with extensive experience in developing viral videos.
Coordination.
At this stage, developments in part of the script are provided to the customer for possible edits and further confirmation. Then the final decision on filming and editing the video is made, the camera team starts its work.
Shooting video.
For this purpose, expensive professional equipment, many years of studio experience and maximum creativity are used. The quality of the video is much higher than that of companies that use amateur equipment or even smartphones.
Video optimization.
When the video sequence is filmed, the specialists are engaged in its editing and further adaptation to the conditions in which it is planned to demonstrate the video. At the same stage, captions, captions, stories and calls to action are added, if necessary.
The result of the work is a product ready for demonstration, which will definitely attract the attention of both representatives of the target audience of the business, and potential partners, as well as investors.
How much does a video cost?
The cost of shooting video for a turnkey business is determined by a number of factors that are already taken into account in the tariff plans. It remains to choose the appropriate tariff and leave a simple online application:
| Tariff plan | Price | Terms |
| --- | --- | --- |
| Start | View 99 USD | From 3 days |
| Standard | View 199 USD | From 5 days |
| Full | View 299 USD | From 10 days |
In any case, for the cost of the selected tariff, you get the maximum return for your business.
Varieties of rollers
The experience and professionalism of the team of marketers, cameramen and editors – all this allows the studio to accept and successfully fulfill orders for videos of any direction. For instance:
presentation films to demonstrate the capabilities of the company's products;
commercials for publication on YouTube, Facebook, Instagram platforms;
image video about business to attract the attention of investors and partners;
announcing a new product that will encourage loyal customers to make a purchase;
manufacturing process, instructions for use or a master class in video format.
Of course, there are other video formats for business. For example, content about a company, expert advice, a news release about a product, service, or brand. A team with many years of experience is able to digitally realize any idea of ​​the customer – the only question is the price.
Did you find the material interesting or do you have something to add? Leave your opinion in the comments and share the article on social networks to attract your friends and acquaintances to the discussion.